Vipassana Centers
Displaying 16 - 17 of 17
Dhamma Pabbata ( Center )
Meaning:
Mountain of Dhamma
Year of Setup:
Description:
Teeanger Courses: No Children Courses: No
Dhamma Ratana ( Center )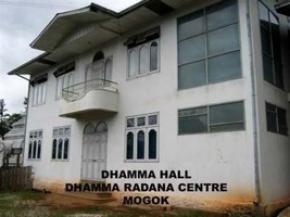 Address:
Nga Htat Gyi Pagoda Road Bahan Township, Yangon, Myanmar
Contact:
Tel: [95] (01) 543-231. Mob: [95] (09) 697 0840, [95] (09) 903 186
Description:
Dhamma Ratana (Jewel of Dhamma) is situated in the OKPO Monastery in Mogok, Mandalay division. Mogok is known as the land of rubies. In 1996 Goenkaji and Mataji gave Anapana instructions for the first course in this centre. From then on, courses are being held here regularly. Accommodations are available for 80 students. Sangha courses (exclusive courses for monks) are also held at the centre, besides 10-day courses, old student courses, and Anapana courses for children.
Additional Information:
Teeanger Courses: No Children Courses: No
Pages